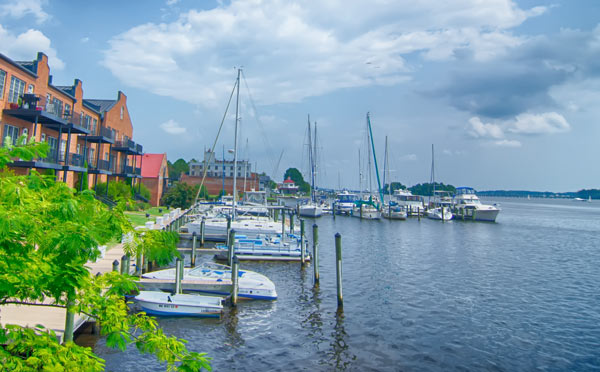 North Carolina admiralty and maritime cases are complex and are based on the maritime law when it comes to filing a claim after an accident. The North Carolina admiralty and maritime lawyers at Zaytoun Law Firm, including longtime admiralty lawyer and former United States Magistrate Judge Charles "Ken" McCotter Jr., will work hard to help you obtain the compensation to which you are entitled.
NC Admiralty and Maritime Lawyers Dedicated To Protecting Your Rights
Seamen, maritime employees and boating accident victims in NC have rights after being injured. They may be entitled to compensation to help pay for medical expenses, lost wages, pain and suffering, as well as impairment. These claims require a North Carolina attorney experienced in admiralty and maritime law.
Complex maritime legal cases need high-quality legal representation. The North Carolina maritime attorneys at Zaytoun Law Firm are dedicated to helping you explore your options when it comes to maritime legal matters. We represent clients in:
Jones Act cases
Longshoreman and harbor worker accidents
Boating and jet ski accidents
Maritime accidents
Offshore injuries
Vessel documentation for selling or transferring boat ownership
Boat repair cases
Salvage claims
Insurance disputes
Admiralty and maritime cases require an experienced lawyer who knows how these cases are handled, and what options are available to find the best resolution. Many cases require expert witnesses and interview skills. The North Carolina admiralty lawyers at Zaytoun Law Firm provide high-quality legal representation through preparation and understanding of the issues involved in your maritime case. You can trust Zaytoun Law Firm to handle your case properly and effectively from the start.
Contact the North Carolina Admiralty and Maritime Attorneys of Zaytoun Law Firm Today
We understand the complex issues of admiralty and maritime legal matters and will work hard to help you find the best resolution. Contact Zaytoun Law for a free consultation today.